McKinley Elementary School
School Events
Order your child's fall pictures online: inter-state.com Order Code: 69830FB
Shop online through Schoolstore link here and help us earn money for our student programs. Our McKinley Elementary School code: 10407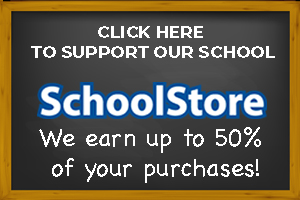 Please visit our McKinley Facebook page where we are posting Thank You cards for all of our amazing staff.
Files:
Welcome to the McKinley Elementary School website. My name is Scott Morton and I am proud to be the principal of this great school. I wanted to take a few seconds to introduce myself so you can get to know me a little better.

I have been in Cañon City for over twenty years and graduated from our own CCHS. I am blessed to have a beautiful wife who is an educator and grew up in Cañon City as well. Together we share in the joy of raising our two young daughters and look forward to watching them grow up here. We truly value what this community has to offer, have put down strong roots, and are invested in the future.

Over the eleven years I have been involved in all levels of education including elementary, middle school, and high school. The majority of my teaching career was focused on middle school social studies; however, I had planned to be a kindergarten teacher for life when I was in undergraduate work and student teaching. I love the challenges that a career in education brings and cherish the moments when students experience the joy of learning something new. I enjoy being a part of the amazing work that has been done at McKinley and will continue to honor the traditions and beliefs that our Wildcat Community holds dear.

I believe our mission statement paints a clear picture of who we are as educators and what we want our students to accomplish. When we are all dedicated to academic, social, and personal growth by empowering self-motivated, kind, respectful, and confident students in a safe environment rich in family traditions, there are no limits to what can be achieved.

McKinley is proud to be leading the way for technology within the classroom at the elementary level. This one-to-one initiative puts McKinley students a couple years ahead of all of the other elementaries in Cañon City. Teachers at the school are working to incorporate blended learning into the classroom which will combine engaging lessons, resources, and various virtual tours and experiences. Students will also focus on twenty-first century skills such as communication, collaboration, creativity, and critical thinking. At McKinley, we are turning the virtual into reality.

We are always looking for students to join our McKinley family. Transfer requests for all other grades to attend McKinley next year are currently being accepted. We look forward to you joining our family.

I really look forward to meeting each of you personally in the coming weeks and then getting to work side-by-side with you through the coming years as we help our students and community grow. You are always welcome to visit us. If you are interested in keeping up-to-date on the current happenings at McKinley, follow me on Twitter @WilScoMorton. Have a great day!
This site provides information using PDF, visit this link to download the Adobe Acrobat Reader DC software.