4th Grade Shark Tank Inventions
5th Grade at Rainbow Trail
2nd grade at Space Museum in C.S.
Graduating Seniors Come Back
Preschool Technology Class
McKinley School
School Events
This year McKinley Student Council is sponsoring a hat, gloves, scarf and sock drive to...
Board Meetings are normally held and are subject to change during holidays or summertim...
School News
Monday, December 4th- Friday, December 15th This year McKinley Student Council is sp...
It's not too late to enroll your child in McKinley's preschool. We offer half a...
Shop online through Schoolstore link here and help us earn money for our student programs. Our McKinley Elementary School code: 10407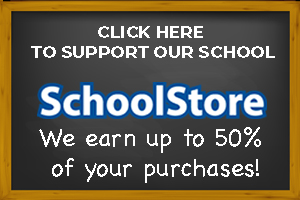 Please visit our McKinley Facebook page where we are posting Thank You cards for all of our amazing staff.
Files:
Send an email to the Principal
Welcome to the McKinley Elementary School website. My name is Jessica Stevens, and I am honored to have the opportunity to lead a school with such great students, an extremely dedicated staff, and a supportive school community. After serving McKinley Elementary as an Instructional Coach for 6 years, I am eager to move into this new role to continue to offer my skills and dedication to McKinley's Wildcats! I am a Colorado native having grown up in Pagosa Springs and attended college at Adams State University. I love Cañon City, and I am proud to be a part of the Cañon City Schools family; one that values the whole child and strives to provide quality educational opportunities for all students.
Over the past twelve years, I have been involved in many levels and facets of education including working with students ranging in age from preschool through 5th grade in a variety of roles. I have been a classroom teacher in both the 2nd and 3rd grades. I have also been an interventionist/coordinator for many after-school and summer programs. Most recently I have been an instructional coach. Through all of these roles I have stayed committed to the belief that education is a life-long process that has the potential to positively impact ALL students, no matter their unique educational needs, for the entirety of their lives.
McKinley's mission and vision statements demonstrate our commitment to provide the best possible learning experience for each of our students. We recongize this commitment must extend beyond teaching academic standards, and that we must first ensure students' most basic human needs are first met. We are invested in helping students to be successful in whatever future endeavors the pursue.
I will continue to learn and strive to support McKinley in being the school of excellence we know it to be! The relationship between the school and families is critical to the success of our students, and because of this, I encourage you to become involved in every way possible. You are always welcome to contact us. If you are interested in keeping up-to-date on the current happenings at McKinley, follow us on Facebook at McKinley Elementary School. Have a great day!
Sincerely,
Ms. Jessica Stevens
This site provides information using PDF, visit this link to download the Adobe Acrobat Reader DC software.